Adf.ly Content plugin documentation
Adf.ly
 is a free URL shortening service that pays you to share your links on the Internet! You get paid for every person that visits your shrinked URLs. Place your links on Facebook, Twitter, forums, personal websites and any social networking sites.Few weeks ago I've decided to do a little experiment online.
Earn more than $4.00 / 1000 visitors to your links.
Get tiny URLs, great for when text space is limited.
All advertising is strictly family-safe with no popups.
Frequent statistics with revenue breakdown.
Many tools – Mass Shrinker, Easy Link, API
Easy-to-reach $5.00 minimum payout.
Commission Type: URL shortening
Minimum Payment: $ 5
Payment Frequency: Request
Payment Method: Paypal,Alertpay
I - Get your free ADF.LY account and API key & uid
Then visit 
http://adf.ly/publisher/tools#tools-api
 to get:

Sample Data
API Key: 
cfea8b20afcad652f6608d1e88ed08b6
uid: 
8726147


II - Free Plugin setup
- Get the free plugin from 
here
- Install it using the regular Joomla installer at yoursite.com/administrator/index.php?option=com_installer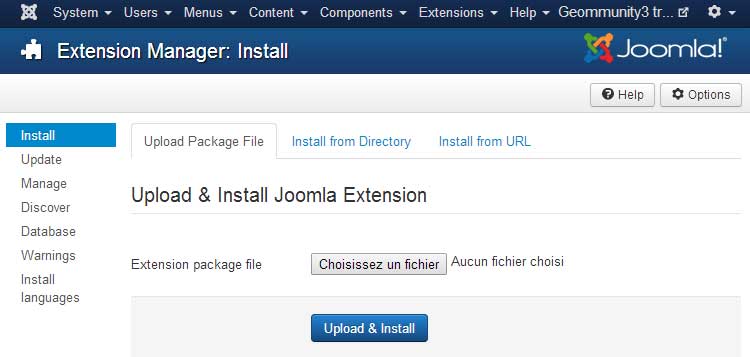 Select the archive file: plg_content_adfly.zip and press Upload & Install button.
You can now find the plugin listed in your Plugins manager.
Click the plugin title to enable it and edit its parameters.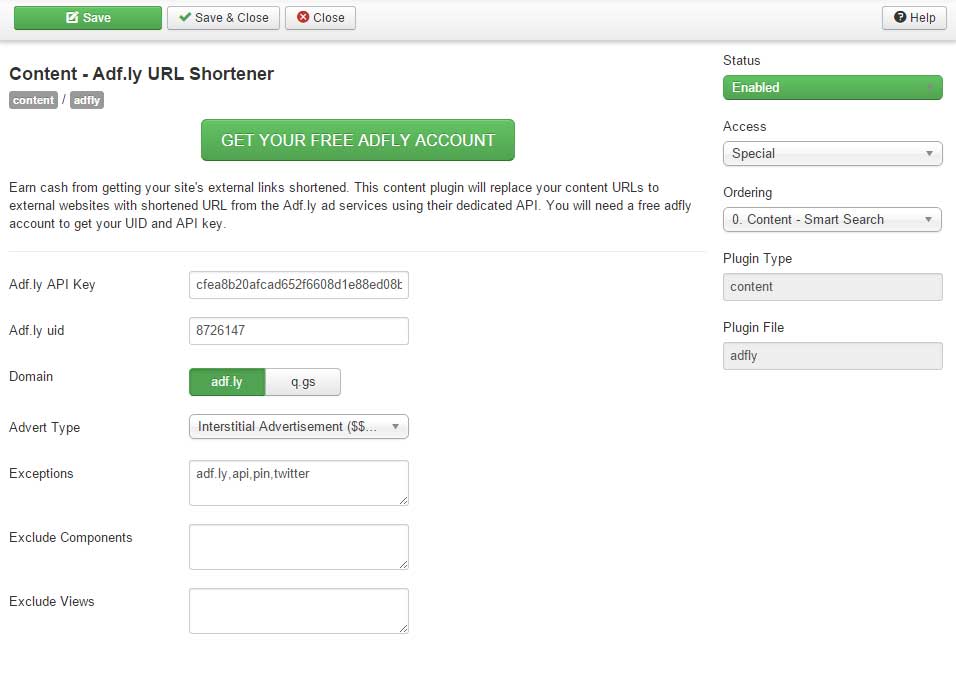 Settings
1. Enable the plugin
2. Set your account's API Key and UID
3. You can leave Domain and Advert Types as they are.
EXCEPTIONS: You can define strings here (comma separated list). When found in a url, the plugin will ignore it and will not shorten it.
EXCLUDE COMPONENTS: You can set here a comma separated list of Joomla components for the plugin to be ignore
d

EXCLUDE VIEWS: You can set here a comma separated list of Joomla component views for the plugin to be ignore
d

 III - Support

IV - Annexe
Other Joomla extensions that can have adf.ly easily integrated
Created on .
Last updated on .