1 - Geommunity3ES Installation
Geommunity3ES for EasySocial comes as one single zip archive taking care of installing both the component and module for you in one click. It installs via the regular Joomla installer.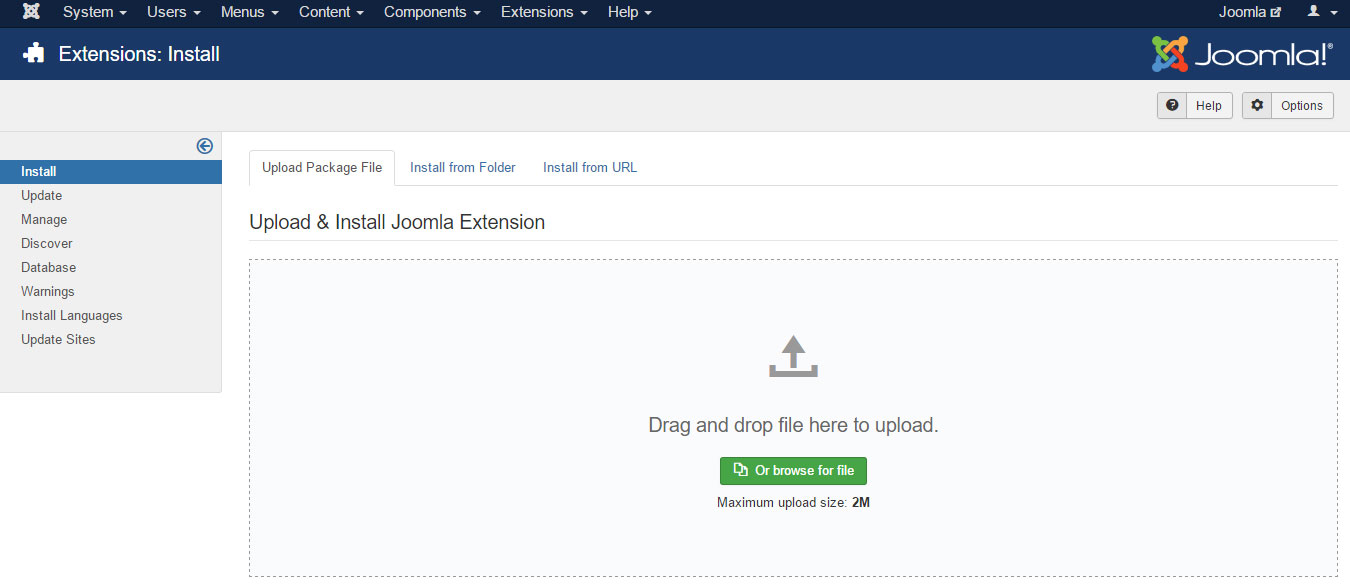 It installs com_geommunity3es, creates a first default map and installs mod_geommunity3es and publish it. All you have to do is set the module to a module position on pages you want it to show. But right after installation, we encourage you to check the component parameters. So click the button shown at the end of installation.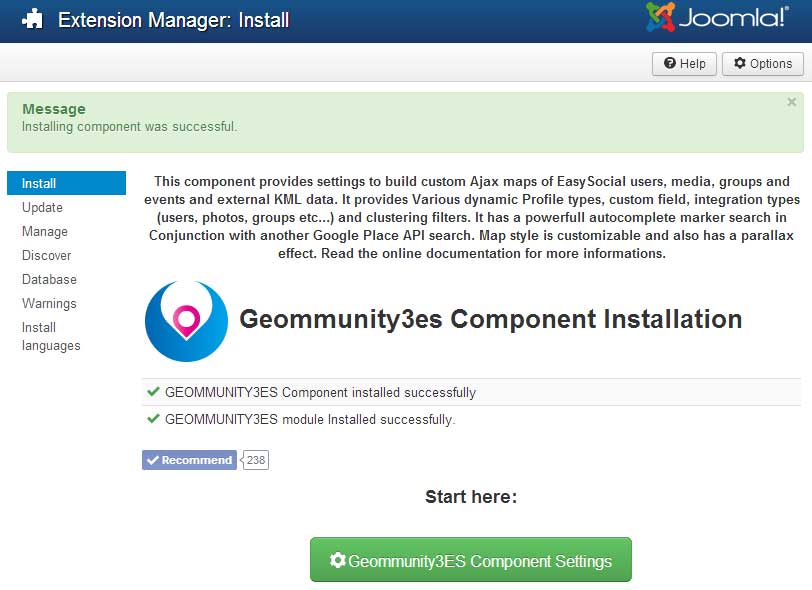 You can now click on that big button to start setting the component options.
Created on .
Last updated on .