Geommunity3 Lite Setup instructions
Geommunity3 Lite comes as one single zip archive taking care of installing both the component and module for you in one click. It installs via the regular Joomla installer.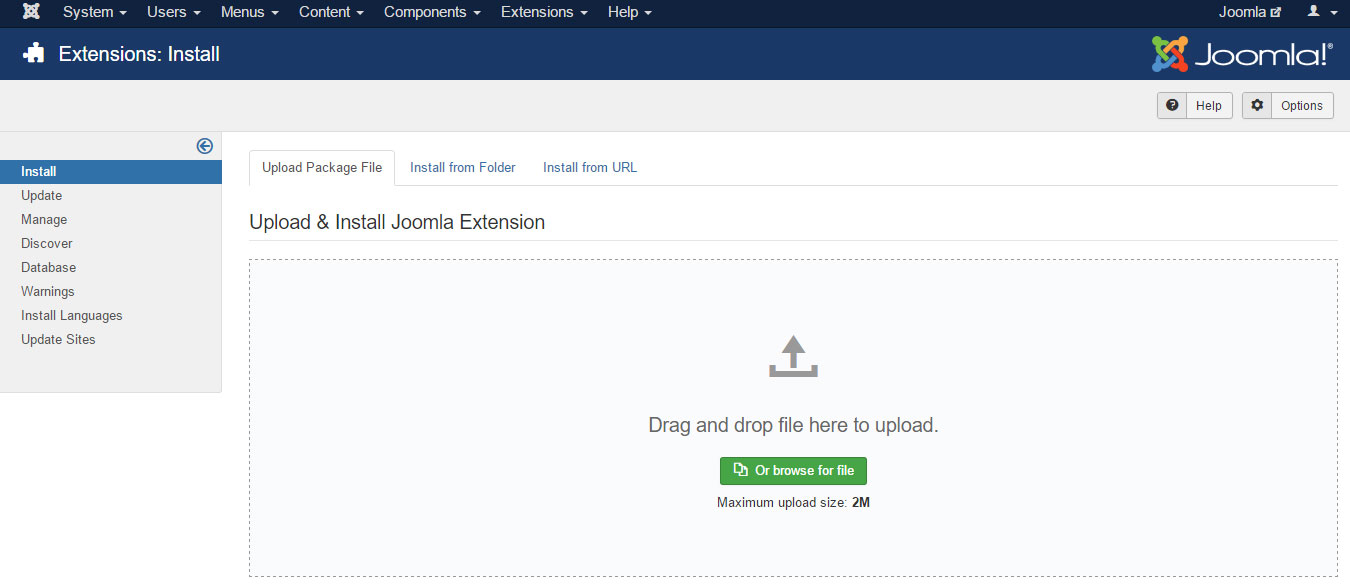 It installs com_geommunity3, creates a first default map and installs mod_geommunity3 and publish it. All you have to do is set the module to a module position on pages you want it to show. But right after installation, we encourage you to check the component parameters. So click the button shown at the end of installation.
In the component options:
index.php?option=com_config&view=component&component=com_geommunity3
Unit System
: select between metric or imperial
Images Folder
: leave this untouched, it is basically only in case you want to edit component images like the gif loader. This is mostly unriquired with this version of the Geommunity3 has most images will come from 3rd party plugins
Google Maps API key
: Not required but recommended. Get it from your Google API console.
Then you need to set a first map. Hopefully component installation creates a first default map for you. Here are the settings.
Map Title
: Set whatever you want, this is only an internal way to distinct your maps when having several
Status
: published or not.
Default coordinates
: Set default latitude and longitude for the map.
Third party plugins
: This is the most exciting part of the component. You can select here among a list of allready installed and enabled Geommunity plugins. This allows to add content from other Joomla components. Find the
list of some of Nordmograph plugins here
Kml url
: You can also include some KML data into your map, with KML files URL. separate urls with comma if more than one.
Now your map item is set, you can display it with the mod_geommunity3 module.
Here are its settings explained:
Select Map
: Select the map you previously set.
Map width
: set the width. Don't forget to specify % or px as unit.
Map height
: set the map height with 'px' suffix.
HTML5 Geolocation
: Enable this if you want the visitor browser to prompt user to share location to center the map on current visitor location. User will have to accept and share before the map is centered overriding default map coordinates.
Zooml level
: Default zoom level.
Minimum and Maximimum zoom
: These allow to set a zoom range , eventually preventing to zoom in too close from locations , saving some location privacy, or to zoom out to far, preventing loading too many markers or diplaying grey empty maps boundary  blocks ... 
Map Custom styling
: You can imput here some json code to sytle the map layout and colors. You can get predifined code from snazzymaps.com or generate your own code using the
Google Maps Styler tool here

Show Address Search
: This field , uses the Google Places API to allows users to get to a desired location by inputing the address in the field. Whatever you set this field will auto hide if map width drops below 600px. You can edit this in the module style.css file
Show Marker Search
: This is an autocomplete search of map markers. It will search data through the enabled plugins and center the map on selected result.
Fullscreen Button
: this allows to set the map in full screen. Pressing Escape key or pressing the button again would exit the Fullscreen mode.
Clustering
: Enable marker clustering on crowded map.
Cluster Library
: The custom cluster library allows to diplay multiple markers infowindow at the exact same location.
Drop Markers
: Enable a visual effect dropping markers on map when loaded.
Controls Positions tab
You can set there the varios positions on map for the varios core elements.
For the plugins category filter, see in the specific plugins settings.
Embed Module Position tab
You can display an additional specifi module on map !
Embed Module Position
: input the module position you want to load
Embed Position
: select where on map it should be displayed.
Close button
: Set if the displayed module should have a close button.
Created on .
Last updated on .